Giftemo: Gift Planning App
UX / UI Design
The Project Goal
To design an app to help people organise gift information in one place.
MVPs included:
Set reminders and notify upcoming birthdays and anniversaries
Incorporate camera functionality to snap gift ideas
Import people info from phone contacts and facebook
User Research
User research was conducted using online forms and face-to-face interviews. Key questions revealed people's gift planning behaviours, including how people planned giving gifts, how they tracked what they've given in the past, etc.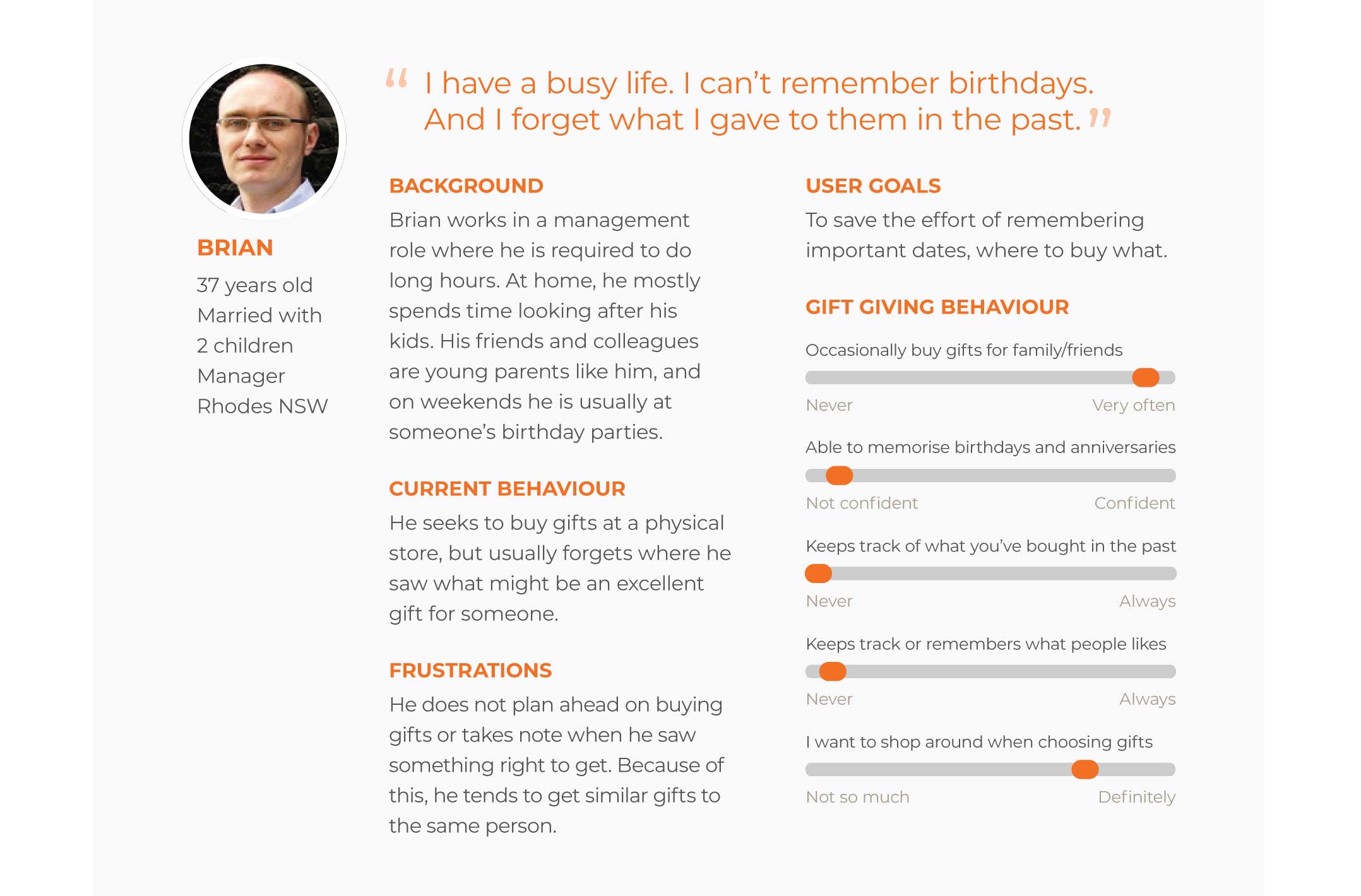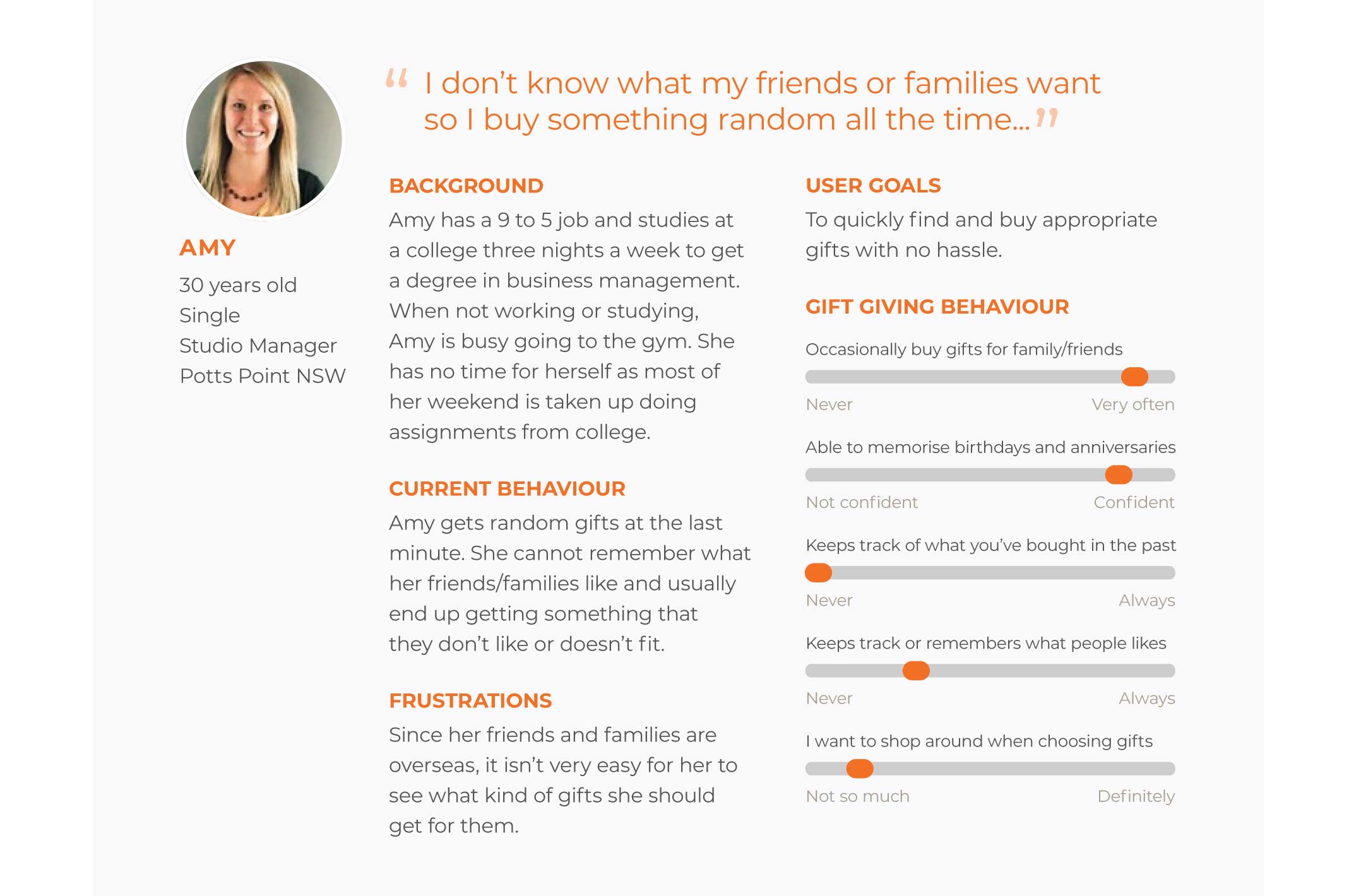 User Journey and User Flow
User journey and user flow were created to understand how a user will interact with the product and the possible route they would take to reach their goals.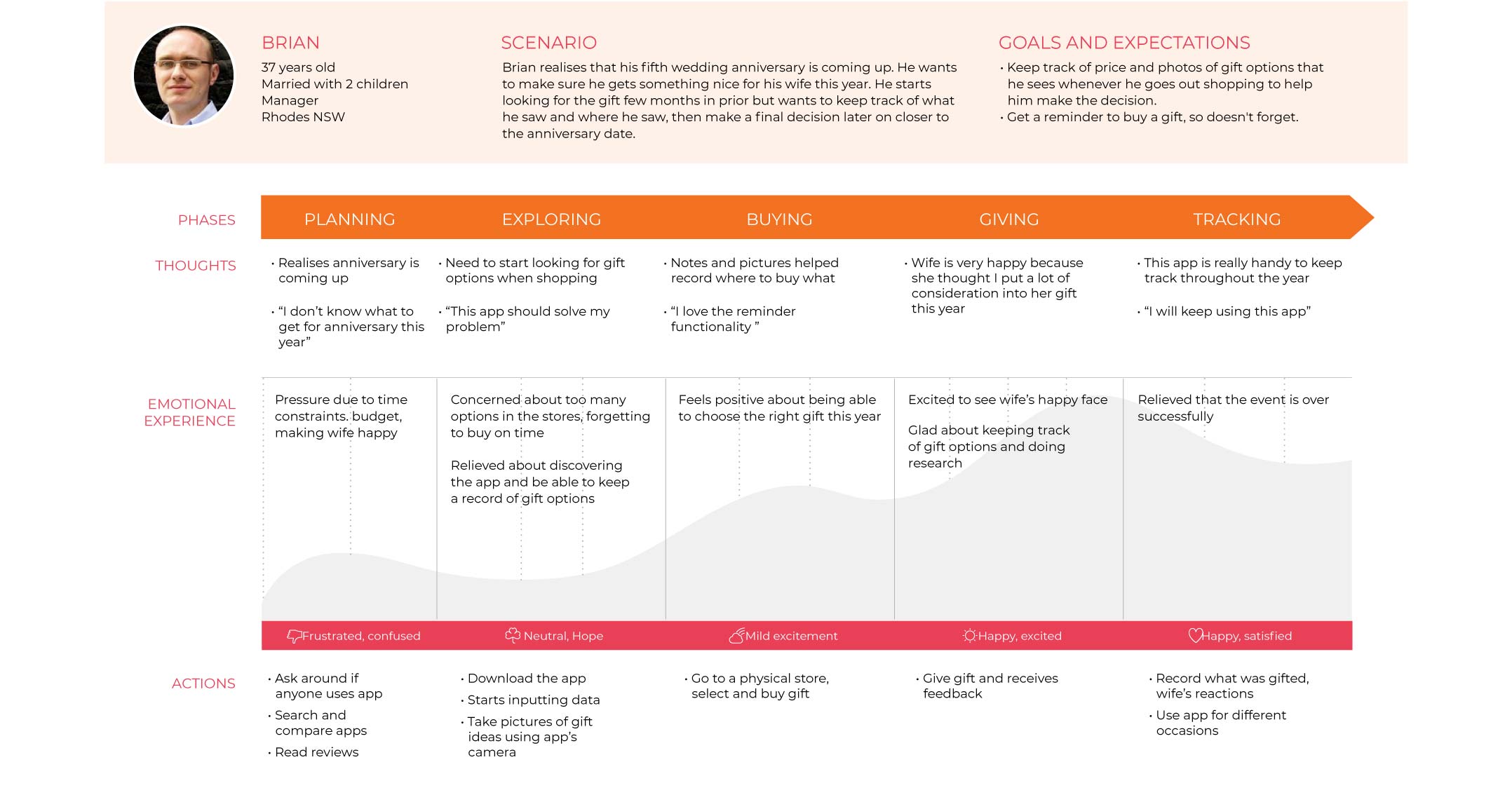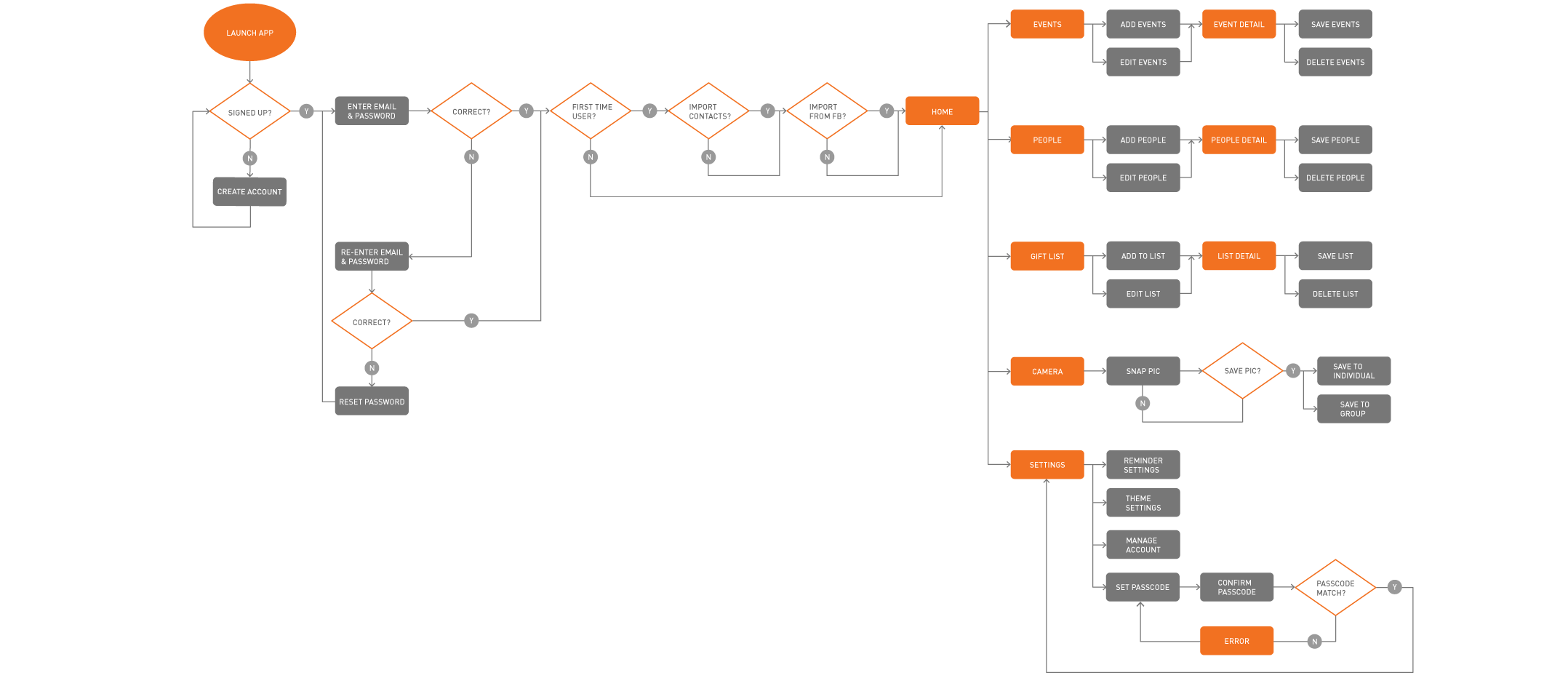 Wireframes
Based on the research and findings, wireframes were sketched and clickable wireframes were created for usability testing to get further user feedback.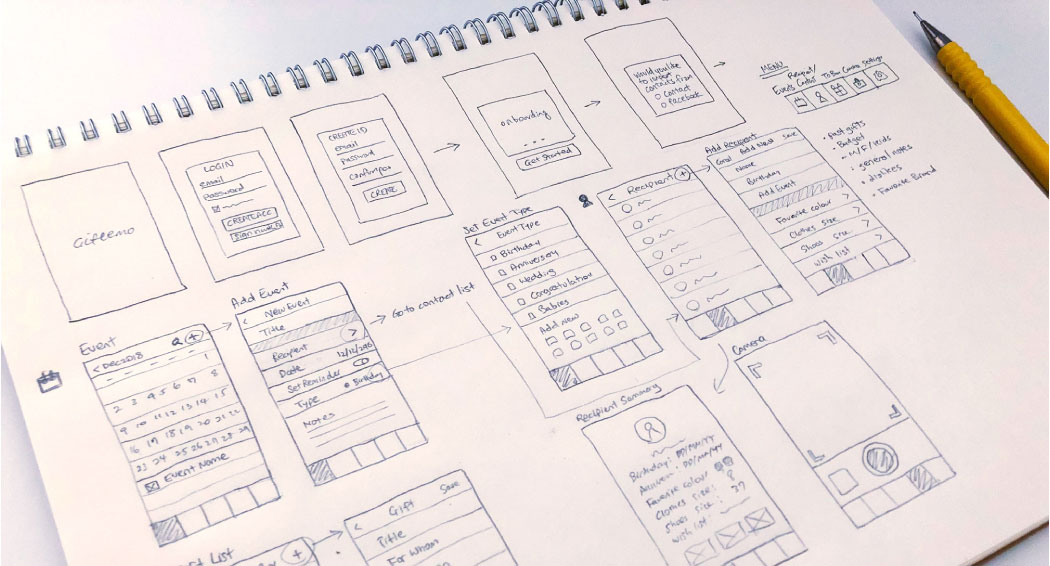 High Fidelity Prototype
After a few rounds of usability testing, improvements were made based on the user feedback. Visual design was applied to the clickable wireframe.